Is it time for you to jump on the social media bandwagon?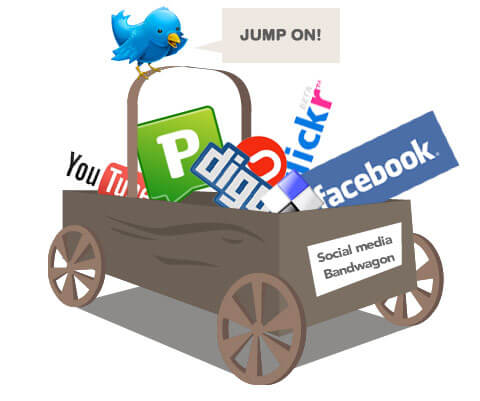 Are social media networks such as Facebook and Twitter really a viable marketing avenue for a local business like a storage facility. The answer is YES.
Many storage owners I speak with think social media isn't fit for a local business. Sure, if you're a national brand like Public Storage or Extra Space then social networking makes sense. But for a local storage facility, most owners simply don't think social networks are worth the advertising time. The irony is of course that years ago people said the same thing for websites – websites are for large corporations. Well, those are the people that missed the longtail but that's a whole other topic.

Think of it this way…social media like Facebook and Twitter is the perfect avenue to take a step back and market to people in your community individually like you did years ago. Rather than meeting face to face however you can achieve the same results with a virtual handshake. Use this new technology to link together with local businesses and individuals without ever having to leave your computer.