What is responsive web design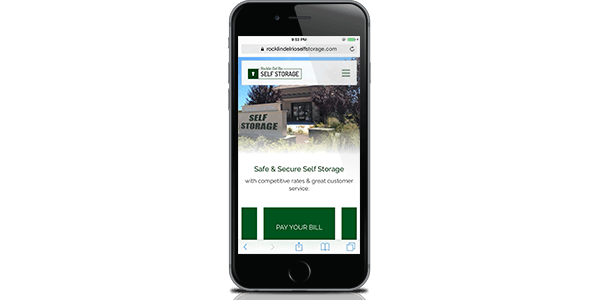 The staff here at Marketing 4 Storage specializes in designing websites for self storage facilities. Not all web designs are created equal, the two factors you need to remember when choosing a firm to design a website for your storage facility is: a.) do they focus on 'SEO Web Design' and b.) are they talking about conversion rates.
What's included in our package?
Our design package includes up to 8 custom web pages each one focused on a specific area of your marketing. For example the standard set of pages (a home page, specials or coupon page, directions page, contact page, and unit sizes page) will allow us to promote various aspects of your facility.
What this means for you and your business
SEO Web Design focuses on two main factors: clean code that the search engines can easily understand as well as semantic code, placing the most important ranking factors near the top of the code even if it's near the bottom of the page. Anyone can design a website, few can build an SEO Web Design.

You can have the most beautiful and functional website in the world, but without a steady flow of visitors there is no profit and just because the website functions for you does not mean it functions for the end user. With our extensive self storage web design experience we know what content to provide the visitor, where to provide it, and when to provide it to maximize converting users into phone calls.